Chad has a friendly, well-trained staff that operated seamlessly to support every aspect of our VA loan process. They were easy to reach at all times, often anticipating our questions before we asked them, and did an excellent job of keeping us in the loop via both emails and phone calls. It is clear they enjoyed helping get us through what is really a rather complicated process. However, they made it seem so simple!


From the first day that we contact Chad Bowman he have been very respectful. This is our first time buying a house so we ask a lot of question but Chad was so patient with us and answered all our question. We always received updates on the progress of the home. I would be sending my family and friend to Veterans United... Chad is the greatest, Thank you Chad for everything and your team was amazing.
Lee and Shawndra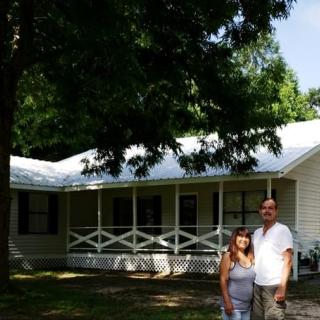 Veterans United will be the anchor - the rock - that maintains your excitement in buying a home. Home buying, to me, was an experience that could have been ripped from the script of Dante's Inferno, somewhere near Limbo. There was so much uncertainty, but Veterans United personnel, like Chad, Ryan, and others which were equally helpful, assured me that the train was on the tracks, and headed in the right direction. Heaping praise on them is nice, but what is truly important is to know that they are highly trained, and very good at their jobs! Trusting them is all that I needed to do in order for the weight of the experience to be lifted from my shoulders, and for joy to be the dominate force.When Veterans United pairs you with a professional, that person is there to serve veterans like like you, me, and in at least one case, their selves. I am currently moving in to my new home, thanks to Veterans United and their team. A special thank you to my realtor, Ceci Bonneckson as well.


Would recommend and would not use any other lender in future.








Great communication from Chad and Ryan, every step of the way. Our first-time home buying experience was seamless, thank you!



Great team... Thanks for the outstanding support...

Recommend in the strongest possable terms. Not my first time with VU, but just like last time, great service by people that care.

Veterans United was one of the best parts of the buying experience!


Ready to see for yourself?
Experience first-hand why 624 homeowners give us a perfect score!
Check My Eligibility →
Great team to work with!







Chad made this process extremely simple and easy, from start to finish.