Thanks Chad, Kelly, Ryan, and everyone else. I will be certain to share my experience with VUHL with others!


It was a long process. But well worth it! No one could be a rate at 2.75%


All I can say is my experience with Veterans United has been great from when I initially bought my home to when I recently refinanced. They were the only ones who would approve a home loan for me after I got divorced and I'm grateful for that. They make the process so easy and are always available if you have any questions or concerns. I'm lucky to have found them!

Chad, Ryan, and Kelly were great to work with. They were very professional and knowledgeable. The team worked well together. They answered questions and responded in a timely manner.
The only negative is not being aware of the loan fee before the process. The overall process was fast and easy to manage.




My wife and I recommend Veterans United to any veteran looking to purchase a home.


You're next!
Join the ranks of our 200,000+ Proud Veteran Homeowners nationwide.
The VU team was professional, efficient, and very supportive through the entire mortgage process. At closing their documents were exact. No surprises and lots of good advice. I recommended them to anyone wanting to buy property in Central Texas.


It was very easy to refinance our home. I wanted to refinance for a while, but was unsure of the length of the process and if it would be worth it in the end. However, with Veterans United everything was quick, and the team did a great job answering all my questions!

Looking forward to recommending my friends to Chad Bowman and his team.




Thank you Veterans United for being such a caring and reliable lender! This is the second time I've used them and I got to work with the same people. It's nice when you get to work with people that you trusted in the past. This group is amazing and I will continue working with them for any future home purchase I may have. Thank you!

Our home purchase was a little unusual as we were 1000 miles away. Veterans United made the process so simple with no real delays, even the small glitches were taken care of immediately. Such a smooth process- would recommend to anyone!

Extremely knowledgeable and willingness to go above and beyond answering any questions that I had.


You're next!
Join the ranks of our 200,000+ Proud Veteran Homeowners nationwide.

Ryan Bray and Kelly Garcia were extremely helpful and did all process with due diligence.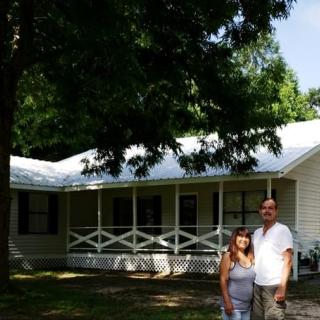 Veterans United will be the anchor - the rock - that maintains your excitement in buying a home. Home buying, to me, was an experience that could have been ripped from the script of Dante's Inferno, somewhere near Limbo. There was so much uncertainty, but Veterans United personnel, like Chad, Ryan, and others which were equally helpful, assured me that the train was on the tracks, and headed in the right direction. Heaping praise on them is nice, but what is truly important is to know that they are highly trained, and very good at their jobs! Trusting them is all that I needed to do in order for the weight of the experience to be lifted from my shoulders, and for joy to be the dominate force.When Veterans United pairs you with a professional, that person is there to serve veterans like like you, me, and in at least one case, their selves. I am currently moving in to my new home, thanks to Veterans United and their team. A special thank you to my realtor, Ceci Bonneckson as well.


i would highly recommend Veterans United to any veteran looking for assistance in financing their home. It was a very smooth process.

When you authorize others to represent you for something as important as a home mortgage placement your level of expectations are somewhat magnified. The bar is set pretty high for the mortgage team at Veterans United. (This is my 4 th time dealing with Chad and his team. ) 😊Enough said ? 🤗👆👍

The team at Vereran's United was very good. The entire process was easy and the checklist was very convenient. I was able to do everything online (most of it on my phone!), which is good for me because of how often I travel for work.The team that assisted me always responded within 1 business day and alway helpful. This is my second mortgage with Veteran's United and are happy with both. Highly recommended for military members and their families!